Rodrigues Island – a gem in the Indian Ocean that has preserved its calm and authenticity that make it its true wealth – is the smallest island in the Mascarene archipelago. It is mountainous with a succession of valleys, diving into a 300 km2 lagoon, bringing a sense of lightness while exploring its escarpments and fields of its 80km coastline.
Discover Rodrigues Island through various exciting activities, guided tours, cruises, zipline activities and many more.
Port Mathurin Market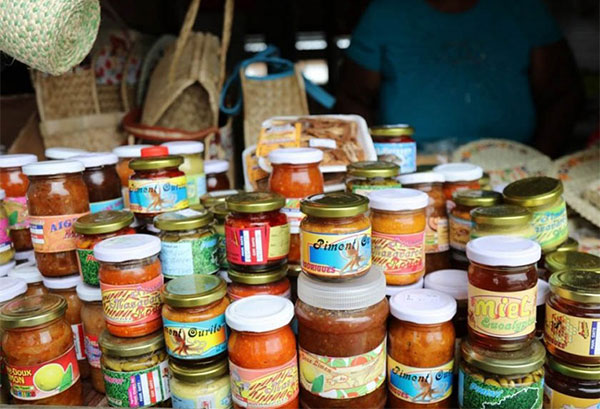 Visit the market of Port Mathurin where the inhabitants rush before sunrise, sometimes coming from afar, selling colorful fruits and fresh vegetables, fish and fresh meat, souvenirs among others.
Hiking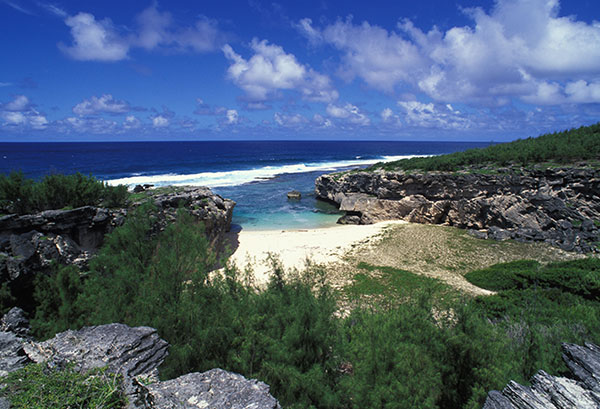 A bliss for hikers… kilometres of rugged coastline, winding roads and paths, an incomparable charm … do not miss sites like Trou d'Argent and Anse Bouteille.
François Leguat Natural Reserve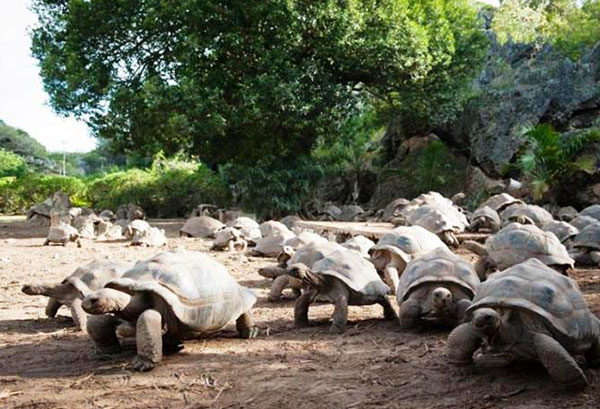 At the extreme south-west of the island, in the desert area of Plaine Corail (where the airport is located), the site of the François Leguat reserve is absolutely remarkable: at the bottom of gorges where one can count more than 11 limestone caves, in the valley, there are native species of tortoises.
Surrounding islets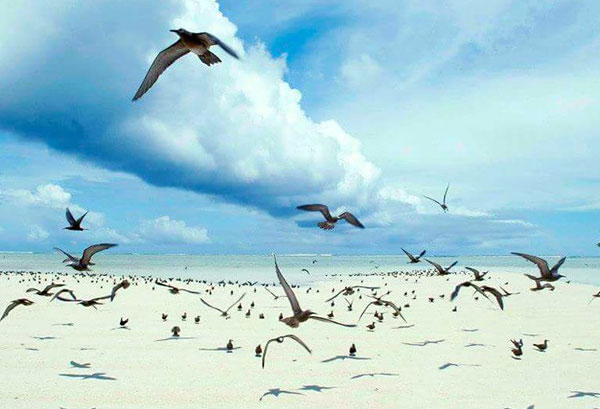 Boat trips to discover the Ile aux Chats, Ile aux Coco, Hermitage Island among others.
Zip-lines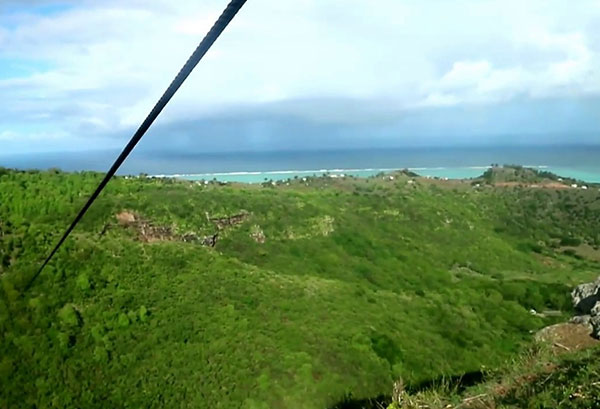 Come and enjoy a unique and exhilarating zip-line adventure in the south of Rodrigues. It is the ideal activity for adventure and nature lovers. You will discover the breath-taking views of the lagoon of the south coast of Rodrigues Island, the waterfalls, the green valleys and the discovery of the beauty of the island of Rodrigues.
Kitesurfing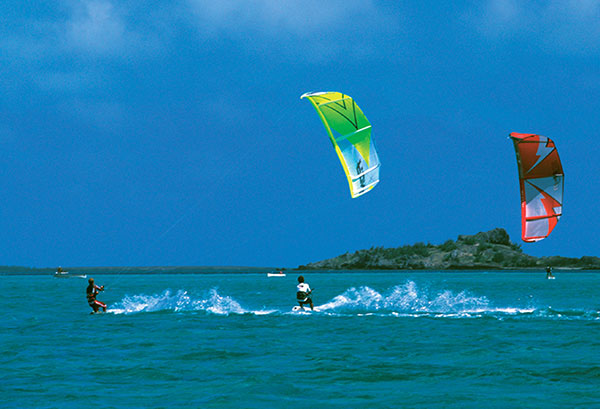 The fantastic lagoon of Rodrigues is also suitable for all kinds of activities and water sports including: windsurfing and, more recently, kitesurfing which is very popular.
Scuba Diving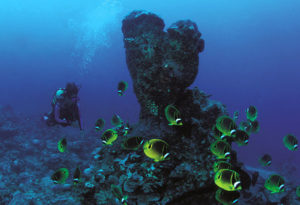 Diving is a flagship activity. Many hotels and other ground handlers offer scuba diving adventures.